World-renowned! Top ten pioneering lighting technologies in the world
Jessica
China Lighting Network
2022-06-17 16:29:22
With the continuous improvement of the quality of life of all mankind, the demand for diversified application of lighting products by the public is also increasing. 
With the continuous improvement of the quality of life of all mankind, the demand for diversified application of lighting products by the public is also increasing. In such a hot trend, in the last year, the global lighting industry has another batch of scientific and technological innovation achievements, constantly enhancing the universal value of lighting in the development of The Times.
Below, China Lighting network by showing the world's top ten lighting technology in the last year or so, singing the praises of innovation and development of global lighting industry.
1. UVC-LED package disinfector
In August 2021, the UVC-LED logistics package sterilizer, independently designed and developed by Shanxi Zhongke UV-Electric Technology Co., LTD., was put into use in Xinkaiyue Logistics Park, Changzhi City, Shanxi Province, China. Within 6 seconds, the machine can complete the elimination of logistics packages.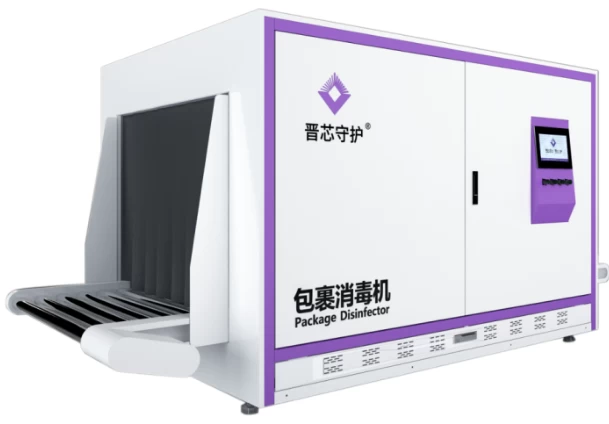 As the world's first deep ULTRAVIOLET LED package disinfection machine applied to the postal express industry, the machine uses a new ultraviolet light source -- deep ULTRAVIOLET LED as the disinfection factor light source, in the package disinfection machine is covered with about 5000 deep ULTRAVIOLET LED chips, the package up and down, front and rear, left and right sides are exposed to high doses of ULTRAVIOLET light. It can effectively kill all kinds of bacteria and viruses carried on the surface of the package.
The UVC-LED Logistics parcel sterilizer has a significant "second kill" effect on COVID-19novel Coronavirus as tested by an authoritative third-party testing institution. In addition to playing an important role in sterilization and disinfection in the postal express industry, the machine can also be used in airports, railway stations, parcel transportation, baggage security and other aspects of sterilization and disinfection purposes as well as hospitals and other places of object surface sterilization. 
2. OLED tattoos for health monitoring
In March 2021, a team of researchers from University College London (UCL) and the Italian Institute of Technology (ITL) used advanced OLED technology to produce a world-first "tattoo" that can be used to monitor different indicators of human body performance and even check the freshness of fruits and vegetables. When the job is done, the tattoo can be washed off with soap.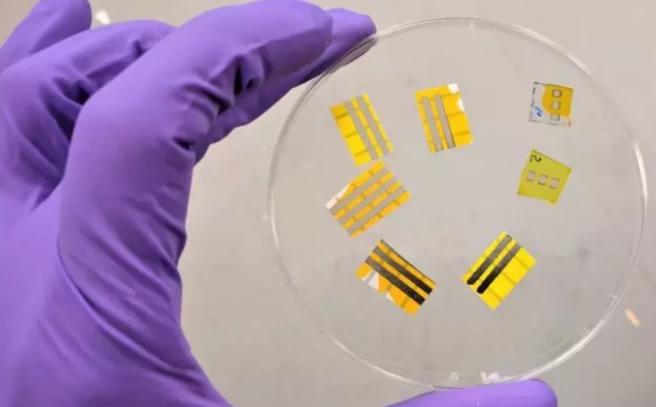 Researchers from the two universities have developed an electroluminescent polymer just 76 nanometers thick, using the same luminescence technology used in televisions and smartphones today. The polymer emits light whenever it is subjected to an electric field. As long as the "tattoo" can be placed between a pair of electrodes protected by an insulating layer, it can be combined with a variety of electronic products to achieve a wide range of biological monitoring applications. 
In the future, the tattoo will also feature real-time data notifications, a tiny power source and a range of protective features that won't degrade in the air.
3. Bat wing beam LED
In October 2021, Amos Oslang introduced Oslon Square Batwing, a portfolio of Plant-based lighting LED products that not only help lighting manufacturers simplify product design, but also deliver tangible product application benefits to plant-based lighting users.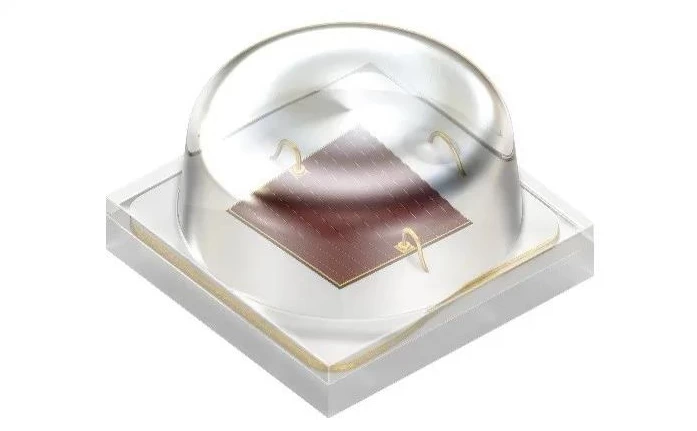 In order to solve the problem of growers trying to make up for the lack of lighting by increasing the number of lamps, Amos Osram combined its Plant lighting Oslon Square LED with the new batwing optical device to create the world's first batwing beam LED light source. The beam Angle of the light source device is 140° wide and the light is distributed in a rectangular shape, which makes the light distribution more uniform and makes the distance between the lamps longer, so as to better use the greenhouse space and reduce the number of lighting equipment. 
Compared to lighting systems using LEDS and bat wing optics, bat wing lens solutions can improve system efficiency by 5%, enabling energy efficiency in plant lighting and cost savings in product application.
4. Supersurface high-speed full-duplex optical radio broadcast communication system
In December of 2021, China's information and communications technology group co., LTD., state key laboratory of optical fiber communication technology and network, national information photoelectron innovation center and laboratory, wuhan university, Chinese Academy of Sciences electronic PengCheng of joint research studies, researchers developed can production of silicon surface optical antenna beam control chip, To create the world's first supersurface high-speed full-duplex optical radio broadcast communication system.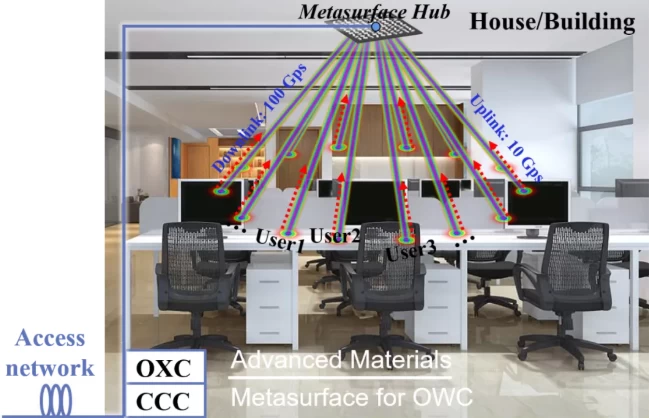 The system supports downlink rates up to 100 Gbps and uplink rates up to 10 Gbps, respectively. By using the rich spectral range of light waves, the supersurface auxiliary beam control and communication signal loading are realized simultaneously, thus realizing point-to-multipoint high-speed full-duplex optical wireless communication.
It is worth mentioning that the commercial use of metamaterials requires both low cost and mass manufacturing capability. The researchers produced satisfactory metasomic graphics on standard 8-inch SOI wafers, demonstrating the ability of using CMOS process platform to achieve mass production of metasomic chips and the possibility of monolithic integration with other active and passive functional optoelectronic devices, demonstrating its potential for large-scale commercial applications. Further promote the practical process of supersurface devices and optical wireless communication technology.
5. Minimum and brightest UVC LED
In April 2021, scientists at the University of South Carolina developed the world's smallest and brightest deep ULTRAVIOLET LED light source, promoting UVC leds to better compete with mercury lamps in applications requiring high doses of deep ULTRAVIOLET irradiation.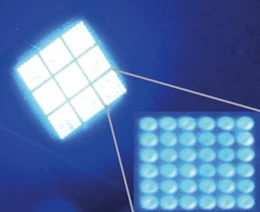 The light source chip is only 5 microns in size and has a wavelength of 281nm. The UVC LED array composed of these chips has a brightness of 361W·cm-2. Thanks to the superior heat removal technology to eliminate thermal droop, the output power of the 324 pixel arrays with a diameter of 5 microns is increased by more than 5 times in continuous wave mode and by more than 15 times in pulse mode compared to a single chip reference.
Since the external quantum efficiency of the linked micropixel array does not decrease with the reduction of pixel size, it is possible to produce a smaller size of DEEP ULTRAVIOLET LED without affecting device performance in the future, thus reducing the application of mercury lamp in the field of public mask disinfection, and further reducing social concerns about mercury toxicity.
6. LED with longest service life
In September 2021, the Russian urals federal university press office said in a news release, the school of suzhou university, scientific research personnel and China, east China normal university, Chinese Academy of Sciences, the three colleges and universities and scientific research institutions of scholars jointly developed a service life of the longest light emitting diode (LED), is expected to make the global lighting users benefit from the results of scientific research.
The light source device is a red light-emitting perovskite LED(PeLED) architecture that minimizes light energy loss and greatly improves the efficiency and life span of leds.
The leds are almost two and a half times brighter and run 1.75 times longer than their peers. They can be used in lighting fixtures, TV monitors, computers, tablets, smartphones and other electronic devices.
7. Minimum multi-region dToF module
In December 2021, Amos Osram announced the launch of TMF8820, TMF8821, TMF8828 three new dToF module products, through its compact design, easy to integrate structure characteristics, for lighting and all walks of life system manufacturers strong application flexibility.
All three modules, with a compact size of 2.0 mmx4.6mmx1.4mm, combine a 940nm vertical cavity surface emitting laser (VCSEL), a sensitive single-photon collapse diode (SPAD) detector array matched with multi-lens optics, and a built-in microcontroller for strip image processing in one device. To become the smallest multi-region dToF module in the global market.
The three modules also have dynamically adjustable field of vision, with detection ranges ranging from 1cm to 5m and up to 63°. The TMF8820 dToF module can divide the field of vision into 3x3 or 9 independent detection areas, while the TMF8821 module can be divided into 4x4 or 16 independent detection areas. TMF8828 can be divided into 8x8 or 64 independent detection regions. With multi-zone detection, the three modules can identify an object's position within the sensor's field of view.
8. Lightest LED
In December 2020, scientists at the School of Physics and Astronomy at the University of St Andrews in the UK created organic LED light devices that are as thin and flexible as everyday plastic wrap, using organic electroluminescent molecules, metal oxides and biocompatible polymer protective layers. To date, the LED device is the lightest and thinnest durable light source device in the world.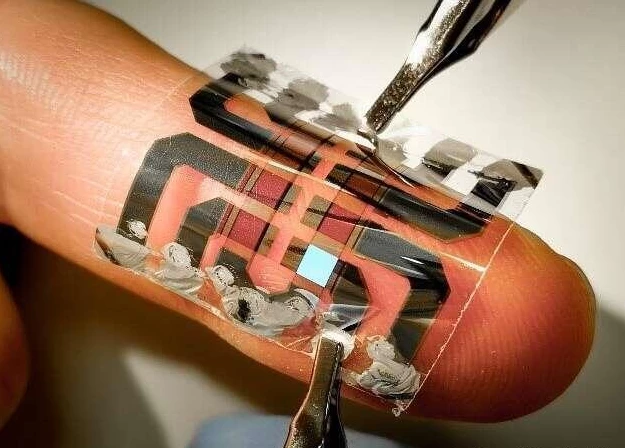 The light source device with mechanical extremely flexible, in the future, besides can be applied to mobile technology can also be integrated into the surface of workbench, packaging and clothing, also used in wearable devices, and used as implants in biomedical research, study the brain function, make its biological medicine and new tools in the field of neuroscience research, is expected to play a role in the clinical field.
In addition, new technologies derived from the light source device can create optical interfaces to send information directly to the brains of patients with visual, auditory or tactile impairments.
9. Thinnest flexible copper indium gallium Selenium solar smart garden lamp
In October 2021, 23 green and intelligent integrated garden lights equipped with ultra-thin flexible solar cells were unveiled in Hefang Street beside The West Lake of Hangzhou, enabling smart city operation and maintenance with its "immersive" appearance, core "black" technology and multi-function in one stroke.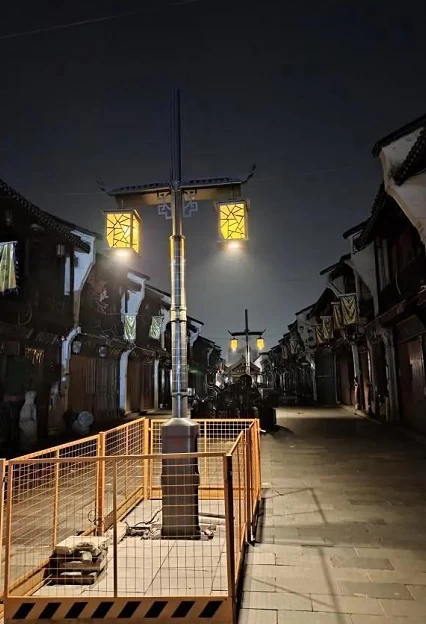 It is noteworthy that the atrium of the lamp pole adopts the thinnest flexible copper indium gallium Selenium (CIGS) thin film solar technology in the world. Through special imlaying technology and packaging process, the thin and efficient COPPER indium gallium Selenium (CIGS) thin film solar cell is precisely encapsulated in a high-transmittance sleeve inner layer, which greatly reduces the internal loss of the component. Can maximize the efficiency of solar energy into electricity.
Compared with crystalline silicon solar energy, flexible copper indium gallium Selenium (CIGS) solar energy technology has significant advantages of ultra-thin, 360° winding, and its revolutionary product form can be widely attached to objects, providing green electric energy for the lamp, making it possible for everything to connect and generate electricity, enabling low-carbon city construction.
10. VCSEL flood illuminator
In January 2021, Imis officially launched the tarA2000-AUT series of VCSEL floodilluminators in accordance with aEC-Q102 and ISO 26262 standards in the world. The device is suitable for novel optical in-car sensing (ICS) systems based on 2D near-infrared imaging or 3D ToF sensing, providing superior infrared lighting for in-car sensing applications and supporting the next generation of vehicle assisted driving and autonomous driving technologies.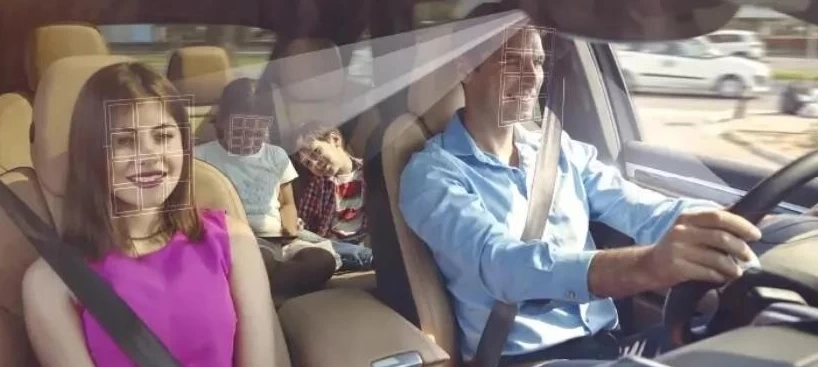 The device combines VCSEL technology with optical packaging to enable a simple and reliable supply chain for customers. The high optical output power and narrow spectral bandwidth enable automotive Oems to reduce the number of components, save costs and improve the ability of 2D/3D sensing systems to resist sunlight interference.
More importantly, the device provides ultra-wide illuminated area (FOI) products that provide excellent responsiveness for gesture sensing applications and help improve the driver and passenger experience. The device can also be used in the cabin monitoring system to help detect children, pets or items left in the vehicle and prevent accidents that could cause serious injury through in-cabin optical monitoring.
Different forms of innovation, different application fields, bring the world's most influential. The change of lighting technology is inseparable from the tireless pursuit of professional ideal by scientific research personnel, and more inseparable from the in-depth insight of "light makers" to the needs of the public life. It is with the world's first lighting technology over the years, so that more and more lighting age development potential can be realized in the public life.