In the first quarter of 2022, UK furniture lamp imports jumped 35.8%
Jessica
2022-06-17 10:28:38
According to OTS data, in the first quarter of 2022, furniture and lamps imported to the UK accounted for 2.02% of the total import of all goods, reaching 3.25 billion pounds (about 27.08 billion yuan), a year-on-year increase of 35.8% from 2.393 billion pounds in the same period last year.  That was up 23.6% from 2.629bn pounds in the previous quarter.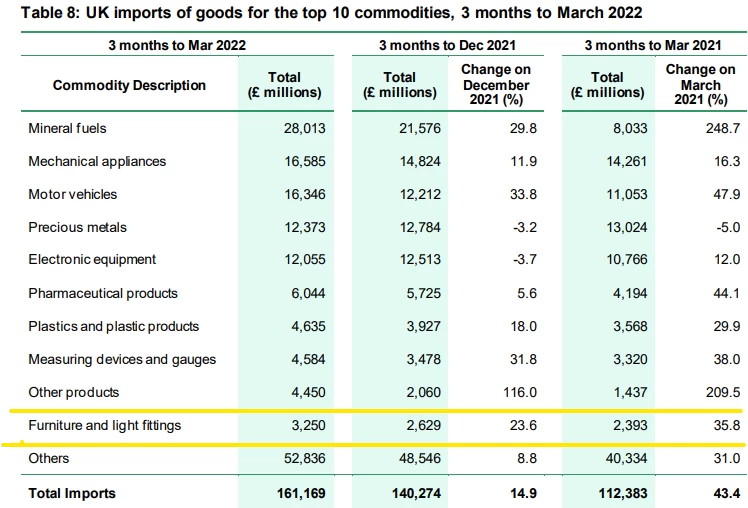 Of this, furniture and lighting imports totalled £1.197 billion in March, up 23% month-on-month from £973 million in February 2022 and 33.7 percent year-on-year from £895 million in March 2021.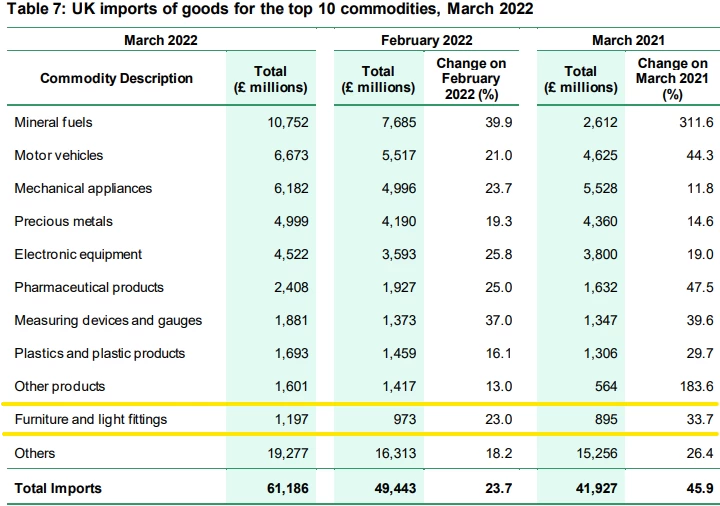 Overall, the amount of furniture and lamps imported to the UK is on the rise.  At the same time, however, the UK faces soaring price indices, with inflation hitting a 40-year high.