Deschessau Gardens, Canada outdoor wonderland: "Magic Forest of Light" night tour
Lightingchina.com
2022-07-16 08:52:44
At Deschessau Gardens, a 160-acre outdoor wonderland in Canada, new media artists have created a "Magic Forest of Light" that invites visitors to explore.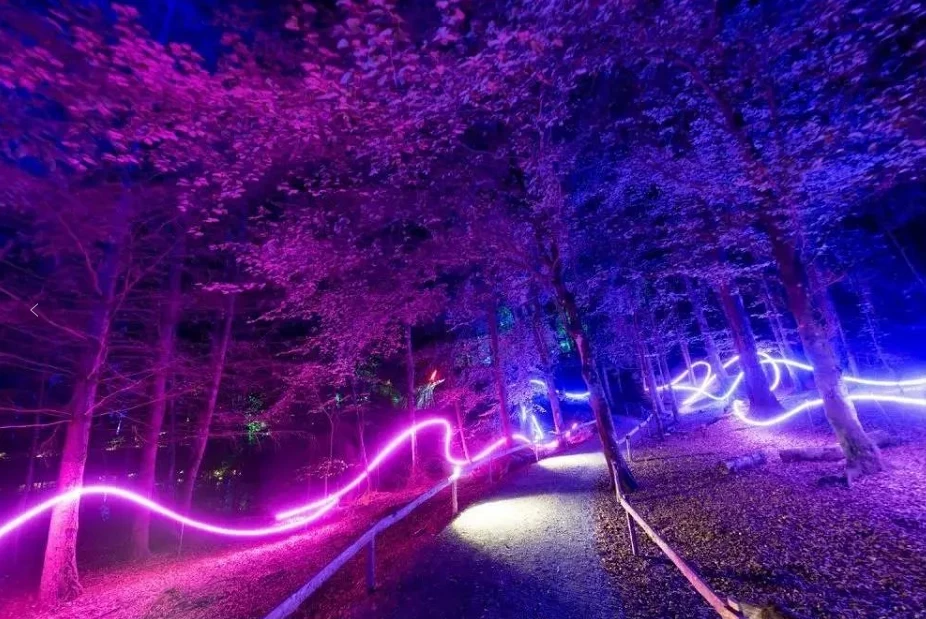 Over the years, the Magic Forest of Light has hosted many events across the country, winning the accolades of best UK Cultural event, Best Outdoor Festival and best large-scale event in Scotland. Visitors can immerse themselves in a unique and magical experience, feeling the tranquility of the garden and inner peace, and can fully relax themselves; And enjoy a relaxing evening in the woods.
The Gardens have long been known for their daytime beauty, but now visitors can enjoy it in a new way, transforming it into a magical forest at night, allowing visitors to embark on a magical night tour.
The Descaseau Garden has about a mile of evening activities, visitors can choose their favorite garden areas, and there are many unique design interactive sound and light equipment to have a fun and interactive experience with the garden, become a favorite place for many visitors.
The night experience garden, with a total of 10 separate areas, is designed to surprise and experience visitors.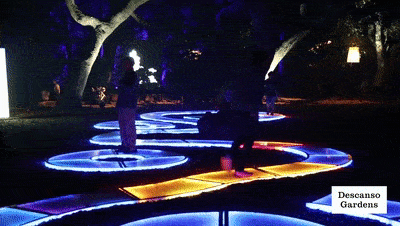 01. Spent force
A rainbow sea of tulips blooms in various flower beds, synchronized with light shows and musical bells.
02. Rainbow Sycamore
By controlling the trees, the colors are lit up like rainbows falling on the plane trees.
03. Star Garden
Shining stars floated above the garden path, as if one after another were passing overhead.
4. Light lake
The lake in the garden is now a zone of light and shadow, bustling and lively at night.
05. Oak Symphony
As visitors walk among the oak trees, the colorful lights change, creating halo after halo.
06. Dream Forest
The trees in the forest of dreams are lit up in various colors and enter a fairy tale world.
07. Luminous lawn
The illuminated lawn changes in different colors, bringing a novel interactive experience.
08. The ancient forests
The ancient forest is considered a living fossil of plant species, with ginkgo trees, ferns, palms and coastal redwoods bathed in light and shadow, leading visitors back to the age of dinosaurs.
09. Pixel Grove
In winter, lilac leaves only bare branches, but in the evening, the garden seems to come alive and regain its spring foliage.
10. Good Luck Garden
At night, red lanterns guide visitors into the Japanese courtyard in the garden, and the red lanterns symbolize good luck and bring good luck to life.