Country News
Gina Chen
2020-07-15 15:04:03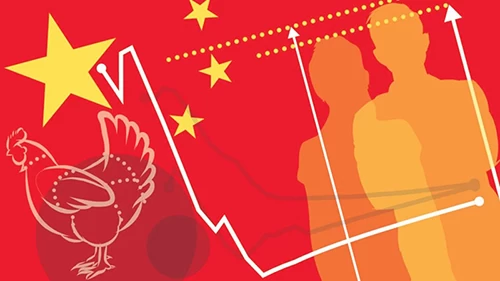 China's foreign trade fell by 3.2% in the first half of the year, gradually recovering
On July 14, the General Administration of Customs released China's foreign trade data for the first half of the year, and the overall performance was better than expected. 
Data show that in the first half of the year, although China's foreign trade fell by 3.2%, the dicline was significantly narrowed by 3.3 percentage points from the first quarter. Among, the imprt and export in June achieved the first positive growth both in the year.
From the monthly trend, imports and exports in June increased by 5.1% year-on-year, and exports have maintained positive growth for three consecutive months since April. After double-digit declines in April and May, imports also turned positive in June, with 6.2% increased.
Canada's emergency rescue plan extended again
On the 13th local time, Canadian Prime Minister Trudeau announced in his speech that the "Canada Emergency Relief Fund"plan launched in response to the outbreak of the Covid-19 was extended to December this year.
The "Canadian Emergency Relief Fund"program is a pension fund provided by the Canadian federal government for people who are unemployed or whose income has fallen due to the Covid-19. The maximum per person can receive 2,000 Canadian dollars per month.
This is currently the main source of living for Canadian unemployed and semi-unemployed people.
Singapore's GDP shrank by 41.2% in the second quarter
According to the latest data released by the Ministry of Trade and Industry of Singapore, Singapore's GDP fell by 41.2% in the second quarter, the largest quarterly decline in history。
The shrinking global trade has hit the country's export-depandent manufacturing sector, and domestic retailer's sales have fallen by a record rate.