Lighting Events of the Week: What's happening in the global lighting industry? (7.11-7.16)
Until the middle of July, the development momentum of the national lighting industry did not stop because of the impact of sporadic epidemic in China, but as hot as the current summer weather. 
Enterprise dynamic
Leyard joined hands with Jiangxi Culture show to accelerate the upgrading of digital culture and tourism industry
On July 11th, Leyaard Virtual Moving Point held an investment cooperation signing ceremony with Jiangxi Cultural Performance Digital Culture Industry Co., LTD., subordinate to Jiangxi Cultural Performance Group.
Under this cooperation agreement, leah its virtual fixed point and Jiang Xiwen play digital culture industry co., LTD was set up in jiangxi province in the future horizon digital technology co., LTD., the two sides will around "digital cultural assets dynamic acquisition", the virtual dynamic points through digital technology power in jiangxi province to build the unique culture symbol, builds the digital culture in jiangxi province asset trading platform, To build the most advanced digital acquisition base in China and promote the development of digital economy in Jiangxi Province.
In the future, Leard Virtual Moving Point and Jiangxi Cultural Performance will give full play to their respective advantages to further strengthen cooperation in digital interpretation, digital cultural travel, digital education construction and other aspects to achieve a win-win situation.
Controlling shareholders of SAN 'an Optoelectronics received 5 billion yuan capital increase from Changsha Chip
On July 13th evening, three Ann photoelectric announcement announced that the company controlling shareholder three Ann electronic set for changsha core investment partnership (limited partnership) (hereinafter referred to as the "core" changsha) 5 billion yuan of capital increase, which will become three Ann electronic's fourth largest shareholders, is advantageous to the three Ann photoelectric with more sufficient funds, more advantage resources with compound semiconductor market.
After the completion of this capital increase, Changsha Jixin holds 11.124% of the shares of SAN 'an Electronics, the controlling shareholder SAN 'an electronics holds 27.1% and SAN 'an Group holds 5.44%, while Mr. Lin Xiucheng holds 59.68% of the shares of SAN 'an Group and indirectly controls 32.54% of the shares of SAN 'an Optoelectronics through SAN 'an Group and SAN 'an Electronics. He's the actual controller of SAN 'an Photonics. After the shareholding structure of the controlling shareholder changes, the actual controller of SAN 'an Photoelectric has not changed.
It is worth noting that the major shareholder of Changsha CHIPset for this capital increase is Changsha Urban Development Group Co., LTD. (hereinafter referred to as changsha Urban Development Group), with a shareholding ratio of 90%. Changsha City development Group is an innovative state-owned enterprise, positioned as a municipal investment company. In other words, changsha Jianxin, the new shareholder of SAN 'an Electronics, and Changsha Jianxin, another major shareholder, have the same state-funded background. In the future, SAN 'an optoelectronics will indirectly rely on the two state-owned strength, better and faster to promote the sustainable development of compound semiconductor business.
Kesson Optronics launches IPO
Recently, the China Securities Regulatory Commission (CSRC) disclosed the filing report on the initial public offering and listing guidance of Nanchang Kaixun Optoelectronics Co., LTD. (hereinafter referred to as kaixun Optoelectronics). According to the report, Citic Securities signed a listing guidance agreement with Cxun Optronics on June 28 to serve as the guidance agency for the initial public offering and listing of Cxun Optronics.
According to the official website of KXUN Optoelectronics, the industrial park covers an area of 130 mu and the total investment of the project is estimated to be 800 million yuan. The goal is to build the park into the largest gallium arsenide battery and quaternary LED production base in China in five to eight years.
At present, Kesson Optoelectronics has started its IPO journey. If it is successfully listed in the future, its capital scale and business scale will increase significantly, and it is expected to accelerate the realization of its goal of building the largest four-element LED production base in China.
Ames Osram boost machine vision system to market quickly
Amos Osram has partnered with Imaging technology and machine vision solutions provider Teknique to combine its advanced sensor and transmitter components with Teknique's SoM product range to help customers quickly bring 2D/3D camera systems to market.
In the collaboration, Amos Osram will provide camera components and Teknique will provide reference design to help customers develop products for facial recognition authentication, machine vision, robotics or navigation /SLAM. The Seres camera board in the product uses a variety of Amos Osram components for lighting, image sensing, and user detection, including Belago 1.1 dot matrix projectors, OSLON Black 940nm LED fluorescent lamps, two MIRA130 infrared 1.38m pixel global shutter image sensors, It also includes the dToF proximity sensor from Amis Osram.
The introduction of this machine vision solution can not only provide manufacturers with advanced vision technology tailored to application needs, but also save customers' own r&d expenses and reduce operating pressure.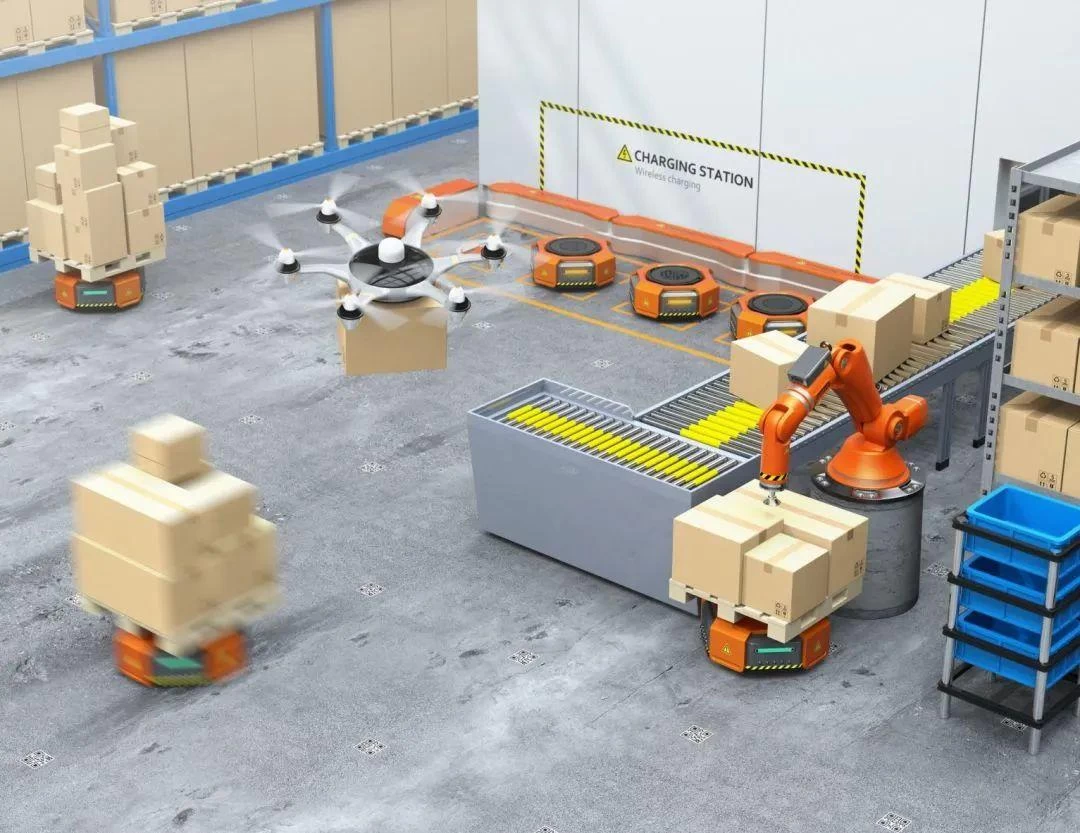 Policy standards
Implementation Plan for Carbon Peak in Urban and Rural Construction
Recently, the Ministry of Housing and Urban-Rural Development and The National Development and Reform Commission issued the Implementation Plan of Carbon peak in urban and Rural Construction (click the link to view)(hereinafter referred to as the "Plan"), referring to the action points related to green lighting construction.
In terms of improving the level of green and low-carbon buildings, the plan mentioned strengthening the operation and adjustment of lighting energy equipment to improve the energy efficiency of equipment, and striving to achieve the goal of increasing the overall energy efficiency of electromechanical systems in public buildings by 10% from the current level by 2030.
In terms of improving the efficiency of the infrastructure, the scheme is put forward to promote the city green lighting, to strengthen the construction of urban lighting planning, design, operation process management and control over lighting and light pollution, LED efforts to achieve to 2030, such as high efficiency and energy saving lamps and lanterns use accounted for more than 80%, more than 30% of the city completed the goal of the digital system.
In promoting the construction of green and low-carbon facilities in rural areas, the plan proposes to promote the use of high energy efficiency lighting facilities and equipment, promote the application of renewable energy, and vigorously promote the installation of solar photovoltaic systems in rural infrastructure, so as to achieve electrification of lighting energy.
Read and write the implementation rules of national supervision and spot check on the quality of table lamps and explosion-proof lamps
Recently, the Website of the State Administration for Market Regulation issued a notice of the implementation rules of 76 kinds of national supervision and sampling inspection on the quality of products, involving reading and writing lamps, explosion-proof lamps and other two lighting product quality supervision and sampling implementation rules.
It is stipulated in the implementation rules of reading and writing desk lamps that the inspected products manufactured before July 1, 2022 shall meet the standard requirements of "GB/T 17743-2017 Limits and measurement methods for radio disturbance characteristics of electrical lighting and similar equipment"; Products manufactured after July 1, 2022 shall comply with the standard requirements of GB/T 17743-2021 Limits and measurement methods for radio disturbance characteristics of electrical lighting and similar equipment.
According to the implementation rules of explosion-proof lamps, the inspected products manufactured before May 1, 2022 shall comply with "GB 3836.1-2010 Explosive Environment part 1: General requirements for equipment", "GB 3836.2-2010 Explosive Environment Part 2: Equipment protected by flameproof enclosure 'D' "and" GB 3836.3-2010 Explosive Atmospheres - Part 3: Equipment protected by increased safety type 'E' "and other standards; The inspected products manufactured after May 1, 2022 shall comply with "GB/T 3836.1-2021 Explosive Environment -- Part 1: General Requirements for equipment", "GB/T 3836.2-2021 Explosive Environment -- Part 2: Equipment protected by a flameproof enclosure 'D' "and" GB/T 3836.3-2021 Explosive atmospheres - Part 3: Equipment protected by an increased safety type 'E' ", etc.
"Average color temperature standard lamp calibration specification" and other four standards
Recently, the State Administration for Market Regulation recently issued the implementation of "communication spectrometric analyzer verification regulations", "spectral radiometer calibration specifications", "average color temperature standard lamp calibration specifications", "optometry verification regulations" 4 lighting related national measurement technical specifications.
The verification regulation of Communication spectrometers, Calibration Specification of Spectroradiometer and calibration Specification of Average Color Temperature Standard Lamp will provide support for the inspection and testing of color parameters of electric light source products and lighting comfort evaluation, and contribute to the evaluation, promotion and application of healthy lighting products.
The Verification Regulation of Optometers provides more perfect technical means and legal basis for the compulsory verification of optometers, ensures that the measurement of various functional parameters of optometers is accurate, and gives full play to the basic supporting role of measurement in the prevention and control of myopia and the protection of the visual health of children and adolescents.
Cutting-edge technology
Us scientists complete novel Coronavirus tests with ultraviolet light
Scientists at the National Institute of Standards and Technology (NIST) and the National Center for BioDefense Analysis and Countermeasures (NBACC), a laboratory of the Department of Homeland Security's (DHS) Bureau of Science and Technology, recently completed the most thorough test yet of how several different ultraviolet and visible wavelengths affect SARS-COV-2 activity.
The results showed that THE SARS-COV-2 virus was susceptible to ultraviolet radiation of the same wavelength as other viruses, and was most effectively killed by "UVC" light in the wavelength range of 222 and 280 nanometers (nm), which was smaller than when placed in simulated saliva.
Based on such experimental results, manufacturers and regulators of uv disinfection devices could use these results to help understand how long surfaces in medical facilities, vehicles and even liquids should be irradiated to inactivate sarS-COV-2.
FBH has created a prototype of miniature leds that emit in the ULTRAVIOLET spectrum
Friedrich Braun-Institut(FBH), Berlin, Germany, has announced that it has successfully produced the first prototype miniature leds capable of emitting within the Ultraviolet spectrum (UVB).
On FBH's current chip, all the UV micro-leds in an array work simultaneously, and in the next step, the LED pixels will be individually addressed by the control chip. Due to the small size of the UV micro-leds manufactured, FBH researchers used metal-organic vapor epitaxial deposition of semiconductor layers emitted in the UV range for production, which were then structured using photolithography and plasma etching and deposition processes. Between 1.5 and 50µm, with spacing between 2 and 60µm, UV micro-leds provide the highest requirements for adjustment accuracy, manufacturing accuracy and material perfection.
FBH is already in the process of transferring this technology to uvc-leds, including long distance uvc-leds with very short emission wavelengths of around 230nm. FBH is looking for partners interested in using UV Micro-LED in their applications, with the aim of jointly advancing the technology and realizing the full potential of the device.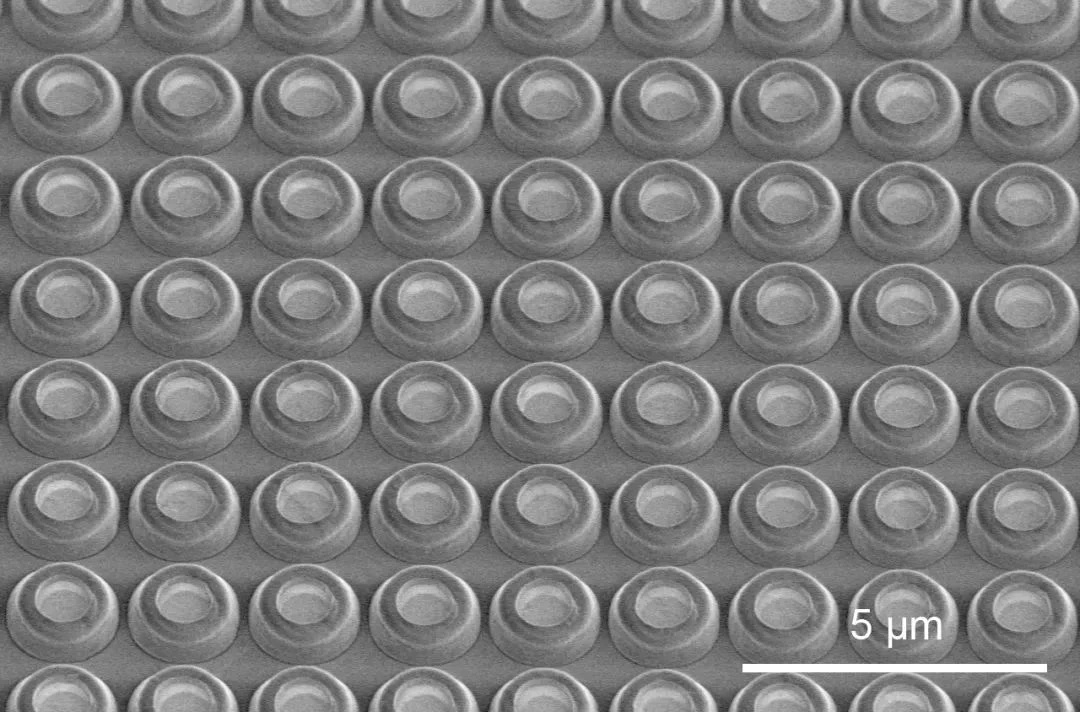 Ustc has achieved a technological breakthrough in measuring the spatial and temporal resolution of wind lidar
A research team at the University of Science and Technology of China (UESTC) has made a major breakthrough in the field of coherent wind lidar, achieving the world's highest spatio-temporal resolution of 3 meters and 0.1 seconds for the first time, according to the university.
Researchers by laser light source, optical transceiver system, high speed data acquisition circuit and data processing algorithm to conduct a comprehensive optimization of laser radar, and based on the time-frequency analysis, pulse coding is put forward a new inversion algorithm, which greatly improves the wind field retrieval precision and robustness, and finally achieved a full localization level "product test prototype", It has the characteristics of eye safety, light equipment, stable work and strong environmental adaptability.
In order to further test the radar observation performance and environmental adaptability, the wind field structure in the wake of high-speed train was measured by using the radar in the high-speed railway station. The radar operated steadily and continuously for over 100 hours under unattended conditions, obtaining continuous observation of the high-speed rail wake at 350 km/h at 3 meters and 0.1 seconds of high temporal and spatial resolution.
Thriving enterprises, policies and standards guiding the development direction of the industry, exciting scientific and technological achievements... In the past week, the lighting industry in China and even the world has been wonderful.
Looking ahead to the next week, the global lighting industry will open a new page, lighting followers of the next fervent expectation is coming.