"Immersive Night Tour" highlights "Eyes of Gannan"
Jessica
2022-06-20 16:00:55
When the lights come on, they are gorgeous. Take a boat, shuttle in yermu River, an immersive night light tour through thousands of years, is adding new vitality to yeri Pass, "The window of Qinghai-Tibet, the eye of Gannan".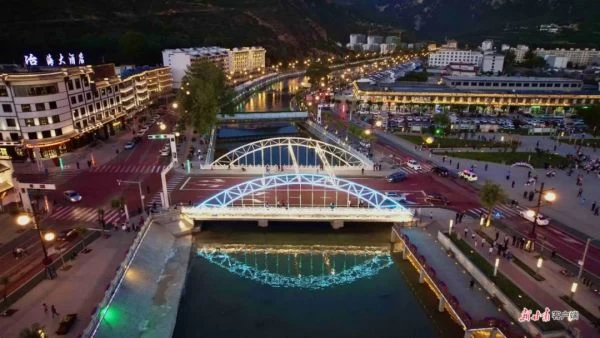 Since this year, in the mount tam county based on suiyeh force close "grand view garden, northwest ecological garden, the Chinese splendid park, east of Eden", vigorously develop tourism "moon" and "economy" night, carefully to do a good job of mountain, river and the small town of lighting, creating the most beautiful light show bright, colorful, dreaming and picturesque atmosphere, To meet the needs of all-weather tourism and trigger an immersive emotional resonance, the magic combination of light and shadow makes the scenery bright, and the coordination of colors makes the tourists stay.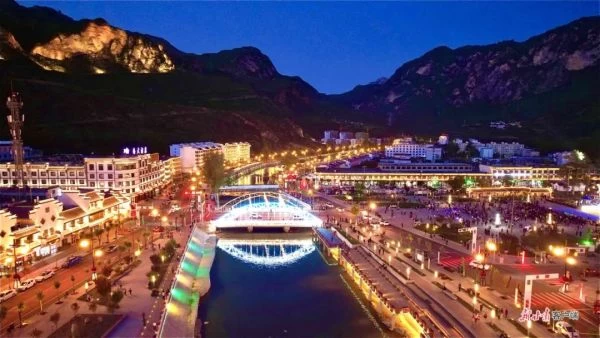 Yeliguan has the advantages of beautiful natural scenery, good infrastructure and strong tourism atmosphere, which is the epitome and model of the integrated development of culture and tourism in Gannan prefecture in recent years. Yeliguan to build a world tourist destination as the goal, do a good job of yeliguan scenic area beautification, lighting and promotion of the big article, optimize the three-dimensional space layout, improve the form of business elements, highlight the landscape context characteristics, highlight the characteristics of human ecology, to achieve the effect of mountains and lakes never night.
Smelting force town is always gripper with industries, build production life circle, the high-quality service and prosperous business circle, widen the consumption field, creating new and pushing for production and living ecological "grow", realize "tertiary industry integration," polished "mountain suiyeh, ecological garden" card, go "rural integration, industry breakthrough", Let the "Gannan eye" point the eyeball color. (Wei Dezhan, reporter of New Gansu · Gansu Daily)