The True Vines: Light and Art
Jessica
China Lighting Network
2022-06-13 16:25:37
Chijmes Singapore is one of Singapore's top entertainment and lifestyles, located in the Central Business District of Singapore. Since the traditional trees are surrounded by the restaurant, Adopt Asia was appointed as a lighting consultant to establish a completely new concept and design. Through the beauty of LED lights, the designers created an immersive interactive experience as their lighting project inspired the vitality of this historic landmark.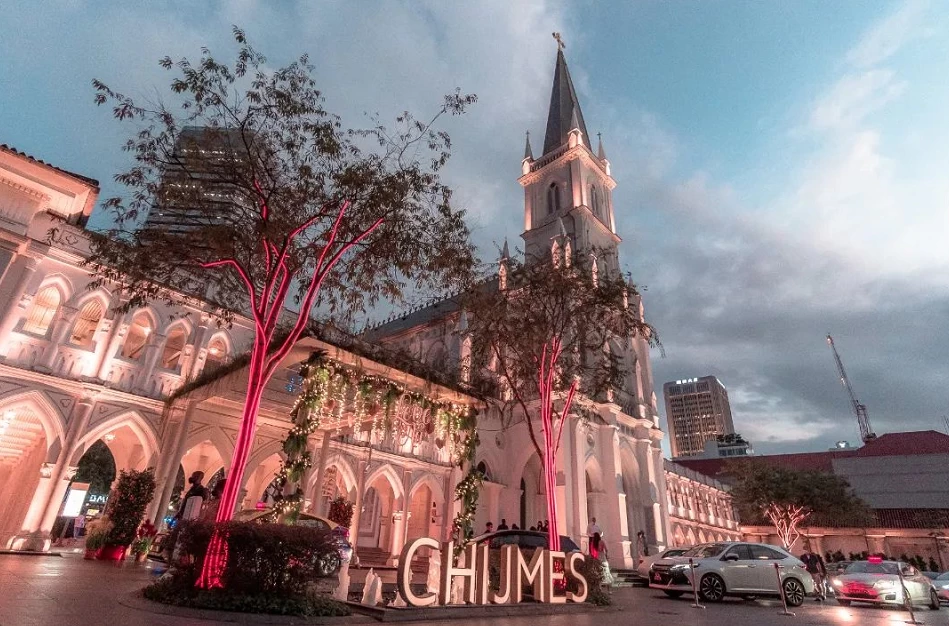 The existing 8 heritage trees were The inspiration for The True Vines. With the right atmosphere, the designer tries to elevate one's positive mood and achieve an immersive and memorable experience for visitors.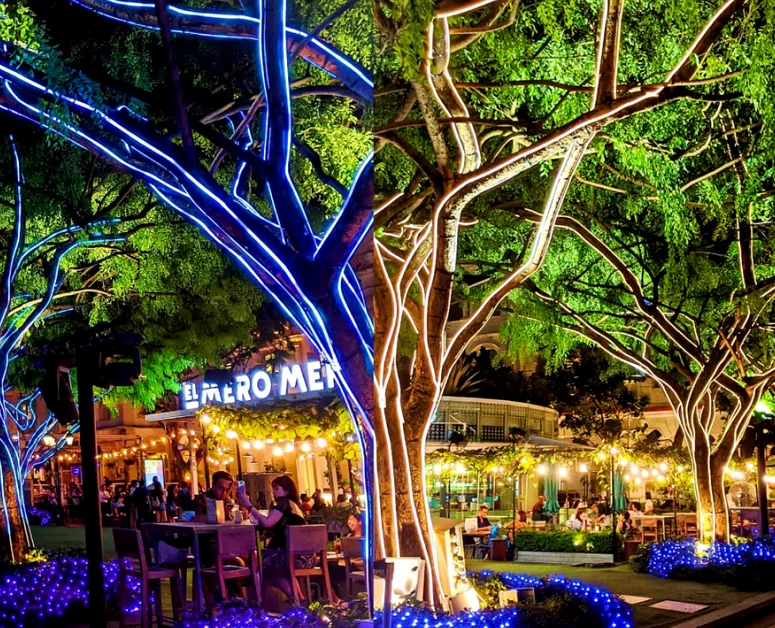 The lighting design should also not be too domineering, allowing diners to enjoy the evening in a natural courtyard. By adapting lighting effects and colours to the night scene, the designers created a harmony between nature, light and space.
The lighting design aims to deliver an artistic, subtle and natural spatial transition that matches the relaxing mood of the visitor during the day. Apart from being an artistic statement, it remains an installation that must be adapted for permanent and seasonal occasions.
A key element of the lighting design concept is that the light is integrated with the tree's main body and branches as if it were a natural part of the tree. When the light is on, it highlights the natural shape of the tree.
The lights can react to the music function, which provides control or automatic random design combinations. From design, lighting, environment, music, lighting designers connect people and environment into a novel conceptual space.
Through light and understanding of the environment, the designers provided vivid lighting artwork for such a nostalgic and historic space. In addition to the artistic effect of sketching trees, the designers also provide visitors with an immersive, interactive experience. Make the installation professional and elegant, show a brand-new atmosphere, increase the vitality of the space. This keeps every visitor immersed in their hard work, which makes it all worthwhile.