Some Country News
Gina Chen
2021-01-28 10:23:25
China and New Zealand sign the free trade agreement upgrade protocol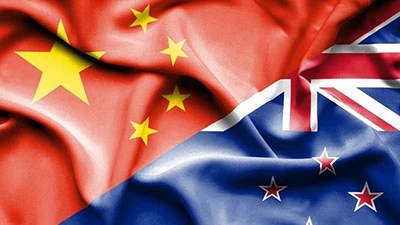 On the 26th, Wang Wentao, Minister of Commerce, and O'Connor, Minister of Trade and Export Growth of New Zealand, respectively, on behalf of the two governments, signed the upgrade protocol of the China-New Zealand Free Trade Agreement through video. The China-Singapore Free Trade Agreement is the first bilateral comprehensive free trade agreement signed by my country covering many areas such as trade in goods, service trade, and investment. It is also the first free trade agreement signed between China and developed countries.
Argentina's foreign trade declines by 14.9% in 2020
According to a recent report by the National Bureau of Statistics of Argentina, the foreign trade volume in 2020 was 97.240 billion U.S. dollars, down 14.9% year-on-year, and the trade surplus that year was 12.528 billion U.S. dollars. Argentina's main trading partner is Brazil, with exports to Brazil of 7.956 billion US dollars and imports of 8.685 billion US dollars. Followed by China, exports were 5.394 billion U.S. dollars and imports were 8.664 billion U.S. dollars. The United States ranks third, with exports to the United States at 3.313 billion U.S. dollars and imports at 4.414 billion U.S. dollars.
Vietnam becomes one of the fastest aging countries in the world
Recently, according to the data of the Vietnamese census, Vietnam has become one of the countries with a serious aging population. Statistics show that by 2040, Vietnam's population of 65 and over will rise from the current 6.3 million to 18 million, and the proportion of the elderly population will reach 18%, making Vietnam one of the countries with the fastest population aging in the world.