Digital Economy Conference themed light show staged in Lhasa
As night fell on July 27, Lhasa ushered in the 2022 Global Digital Economy Conference Lhasa Summit performance show (fireworks show + light show). At the scene, the cool lights move with the rhythm of the music, and the colors of the Harmony Bridge are constantly changing. Its "shadow" is reflected in the Lhasa River, showing the infinite charm of Lhasa night.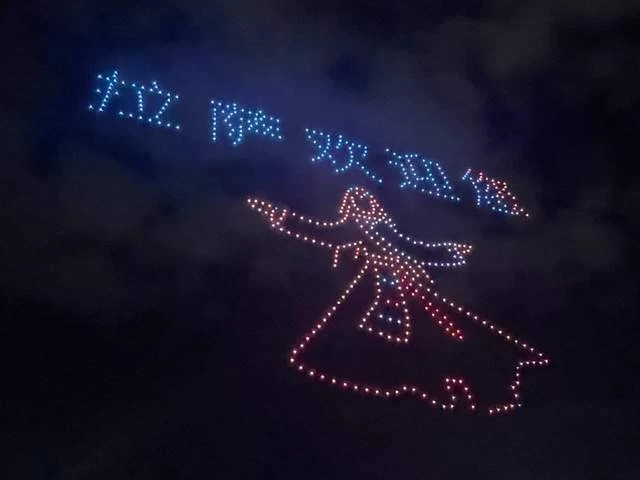 There was a huge crowd, and as the musical light show ended, the long-awaited drone light show was staged to the cheers of the live crowd. I saw hundreds of drones rising slowly in the night... "Global Digital Economy Conference Lhasa Summit" gradient words, map of China, wild geese flying over Mount Qomolangma dynamic picture, surrounded by numbers and slowly rotating three-dimensional earth, Tibetan girls and "Lhasa welcome you"...... A UAV matrix screen, the scene atmosphere foil to the highest point.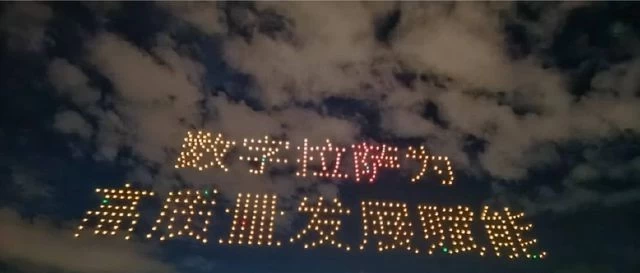 It is understand that many citizens drove to the Chinese Culture Park by the Lhasa River, just for this wonderful show. "We live in the eastern suburbs and we knew there was going to be this amazing light show and fireworks tonight. We drove down here with our wife and kids right after work. The drone light show was amazing. Citizen Mr. Liu said.
While everyone is still immersed in the drone matrix display, a new round of fireworks show begins with a burst of colorful fireworks. Clusters of brilliant fireworks instantly lit up the sky above the park, and the colorful fireworks and dreamy lights ripple in people's eyes at the same time.
This night on the Lhasa River, the breeze slowly, the beautiful lights, thousands of people tacit understanding to go together, a total of "light" date.