Automotive Forward Lighting - OBF X
ams OSRAM
2022-12-13 08:33:46
Automotive LEDs have proved their value in forward lighting for several years at the premium end of the market. Compared to the traditional halogen lamp technology which dominated the headlamp market earlier in the 21st century, LEDs:
Offer higher efficiency, helping to reduce a vehicle's fuel or electrical energy consumption
Give a much longer – in fact almost unlimited – operating lifetime, avoiding the need for periodic lamp replacement, and reducing the risk of driving with a failed lamp
Provide more flexibility to differentiate the design of the headlamp. Car makers can use LED-based headlamps to create unique styling which reflects the character of the vehicle and the manufacturer's brand (see Fig. 1).
Enable more precise beam control in projection lens-based headlamp designs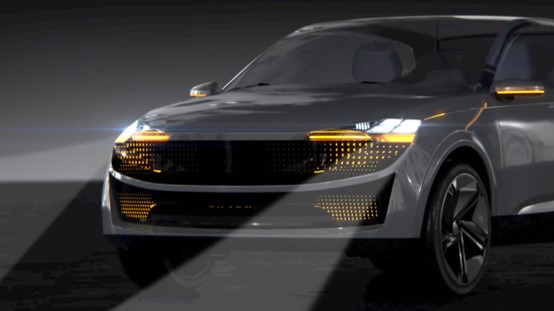 Fig. 1: Forward lighting
The value of efficiency, performance and design freedom applies just as much to mid-range and budget vehicles as to premium cars. But system cost has proved to be a barrier to adoption: legacy halogen-based forward lighting benefits from longstanding economies of scale and low unit cost.

Now, however, the introduction of new, hyper-efficient automotive LEDs, the OSLON® Black Flat X series from ams OSRAM, marks the crossing of a cost/performance threshold. This new LED achieves even higher levels of both luminous flux output and efficacy than earlier OSLON Black Flat products. This enables automotive OEMs to so substantially reduce the amount of material and number of components in a forward lighting unit that the cost of an LED-based headlamp becomes competitive with that of a conventional halogen unit, while offering the superior features, reliability and performance for which LED technology is well known.
 
Breakthrough in output and efficacy
The new era for LED forward lighting, which is emerging with the introduction of the OSLON Black Flat X, builds on the successful platform of the existing OSLON Black Flat family of products. OSLON Black Flat LEDs are widely recognized to be the first surface-mount LED light sources to be used in automotive forward lighting. OSLON Black Flat LEDs get their name from the package style: the black package provides for high contrast of 1:200, and the flat surface-mount package can be mounted on a PCB using standard assembly equipment.
The new OSLON Black Flat X is based on the latest version of the ams OSRAM InGaN-based UX3 chip architecture. The UX3 provides excellent reliability, high optical power output and good thermal performance.
Building on this platform, the OSLON Black Flat X benefits from various enhancements, including a larger light emitting area of 1.15mm² per chip, as well as lower thermal resistance than the ceramic packages used in competing automotive LEDs. In addition, the new products are characterized by outstanding uniformity of color over angle.

These new features result in superior operating characteristics: each OSLON Black Flat X LED chip produces 460 lm at a drive current of 1 A. Higher luminous flux is combined with higher luminous efficacy: in the single-chip KW HHL631.TK variant of the OSLON Black Flat X series, power consumption is just 3.2 W when producing luminous flux of 460 lm.


The OSLON Black Flat X is available in 1-, 2-, 3-, 4- and 5-chip variants, all housed in compact, surface-mount packages. For instance, the single-chip OSLON Black Flat X is supplied in a black flat package which measures just 3.75 mm X 3.75 mm (see Figure 2). Extending the inherently good thermal performance of their packages, the OSLON Black Flat products are highly compatible with aluminium metal-core PCBs (MCPCBs). In all versions even up to the 5-chip product, the reliability of the complete LED board assembly is excellent thanks to the closely matching coefficient of thermal expansion of the LED's metal leadframe and the MCPCB. In addition, as each chip is individually addressable, the LED output can be dynamically adapted to take account of any drop in battery voltage when the car's start-stop function is activated.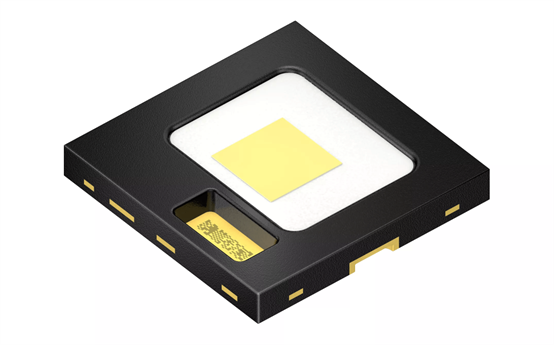 Fig. 2: The single-chip variant of the OSLON Black Flat X series
Higher output leads to system cost savings
The high brightness of the new OSLON Black Flat X helps to transform the cost:performance equation for automotive manufacturers. Now, a target flux value can be achieved with fewer chips, lowering the bill-of-materials cost of a forward lighting system. This cost advantage is heightened by the high efficacy and low thermal resistance of the surface-mount OSLON Black Flat X. Manufacturers are now able to realize forward lighting unit designs which require no heatsink, relying solely on the heat dissipation provided by the metal-core PCB (MCPCB) on which the LEDs are mounted. This new possibility has been demonstrated by a reference design developed by ams OSRAM, and based on the use of OSLON Black Flat X LEDs for the daytime running light (DRL), and the low-beam and high-beam headlamps (see Figure 3). This reference design is a reflector-based headlamp, but the same heatsink-less approach could equally be deployed in a projection lens-based design.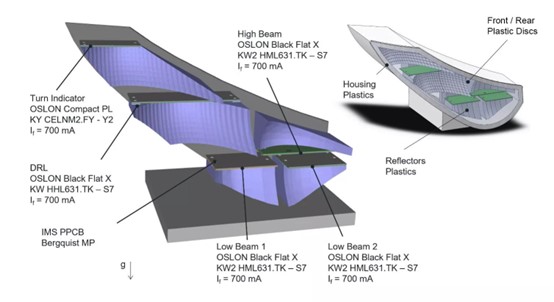 Fig. 3: A reference design for a reflector-based forward lighting unit which requires no heatsink.
In this reference design, the low-beam headlight is realized with two dual-chip OSLON Black Flat X LEDs, each mounted on its own aluminium MCPCB with its own reflector. The high-beam headlight has a single dual-chip OSLON Black Flat X LED and reflector. The DRL is realized with one single-chip OSLON Black Flat X LED and reflector.
The design also includes a turn indicator, to provide a complete forward lighting unit. Driven at 700mA, the OSLON Black Flat X LEDs dissipate heat via the MCPCB to free air, with no heatsink or fan. Total dissipated heat is 9.65 W. This system remains safely inside its operating limits even when exercised in ambient temperature conditions outside the housing of 70°C.
The headlights and DRL produce light output compatible with automotive lighting standards: at a junction temperature of 150°C and a drive current of 700 mA, each OSLON Black Flat X chip produces 270 lm. In these conditions, it consumes 2.0 W, and dissipates 1.15 W of thermal power. The thermal performance of this forward lighting unit is illustrated in Figure 4.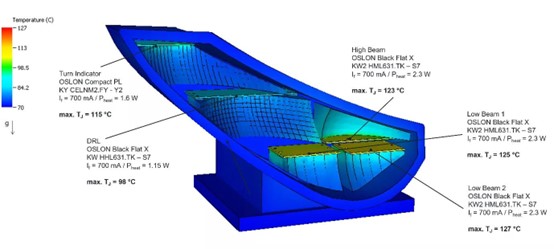 Fig. 4: Heat map of the OSLON Black Flat X-based reference design for a forward lighting unit. The temperature of the LEDs remains safely within allowable limits when operating with no heatsink or fan.
The ability of a forward lighting unit based on OSLON Black Flat X LEDs to operate with no heatsink or forced-air cooling offers several important benefits:
 
Lower system cost, due to the elimination of a heatsink assembly from the bill-of-materials
Reduced weight
Space saving
 
In addition, operation at a low drive current of 700 mA means that drive components with a lower power rating, and a lower unit cost, may be specified. OSLON Black Flat X LEDs meet all the requirements of automotive production standards: they are AEC-Q102 qualified, offer Class 3B corrosion resistance, and are PPAP compatible.

New opportunity to extend adoption of LEDs in headlamps

The introduction of the OSLON Black Flat X series, makes it possible for automotive lighting manufacturers to implement new designs for forward lighting units which reap the key benefits of LED technology – long lifetime, high efficiency and reliability – while limiting system cost to a level comparable with that of conventional halogen-based designs.

With the OSLON Black Flat X, new designs can eliminate the heatsink and simplify thermal design, leading to a new generation of LED-based forward lighting units which are competitive on cost but offer high performance and reliability.