As the World's Largest Production Base of Standard Power Supplies Is Launched, SDG Group Creates Sustainable Future with Reliable Business Partners
MEAN WELL, a leading manufacturer of standard power supply products with a combined revenue of more than USD 1,351 million worldwide, founded Sustainable Development Group (SDG) jointly with PowerNex and SHARE WELL, aiming to implement sustainability-related strategies comprehensively. On November 10, 2022, the group held an inauguration ceremony for MEAN WELL Smart Park located in Suzhou, China, during which guests from around the world witnessed the launch of the world's largest production base of standard power supplies. The inauguration also demonstrated SDG's commitment to regard Suzhou as a sustainable development base and create a better future with its partners.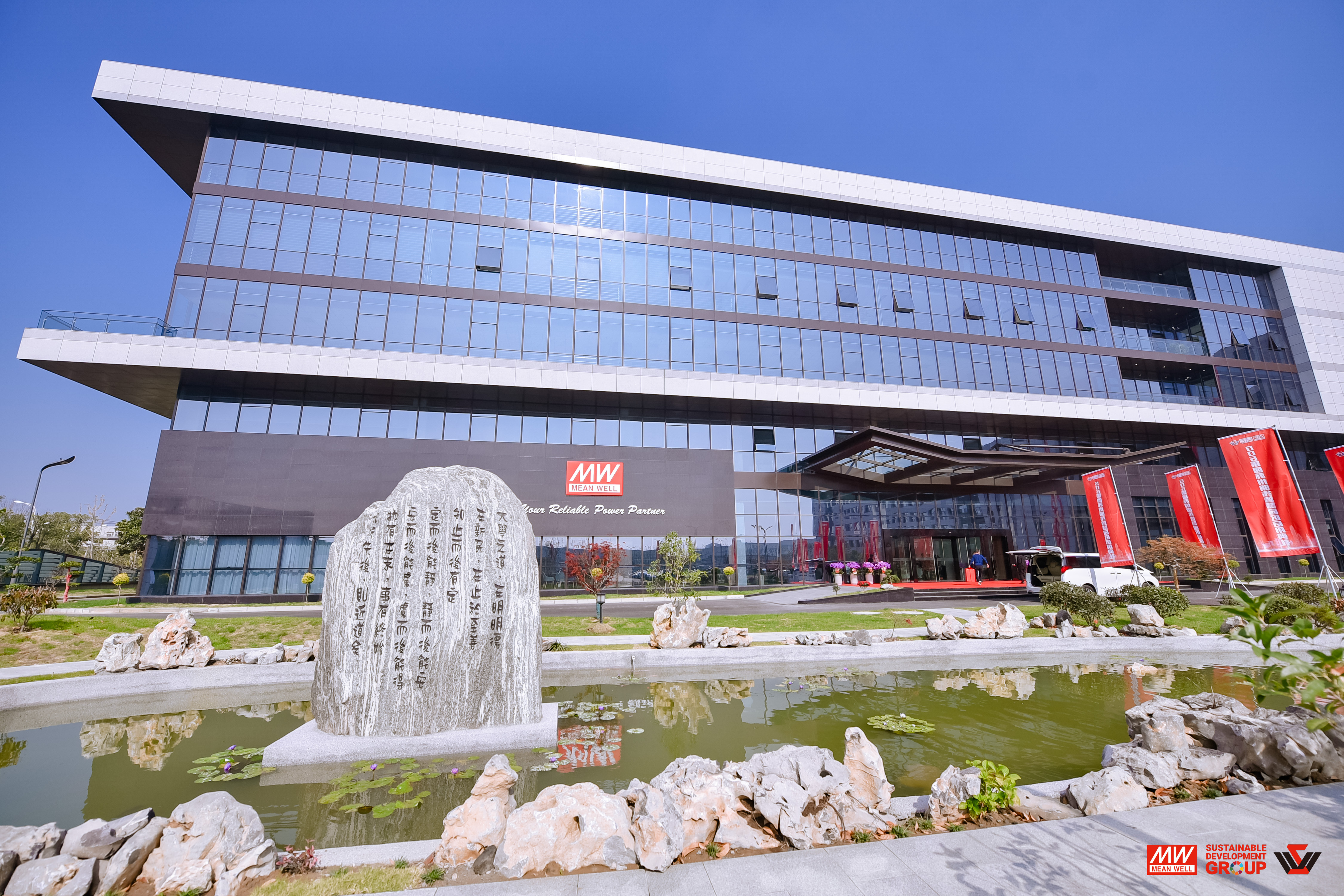 Located in Suzhou, China, MEAN WELL Smart Park was inaugurated on November 10, 2022. The park will be able to produce 100 million standard power supply units per year, making it the world's largest production base of its kind.
Since its establishment in 1982, MEAN WELL has become a leading manufacturer. In 1993, the company launched an office in Guangzhou, marking the start of its long-time operations in China. By working with reliable partners, MEAN WELL founded Suzhou MEAN WELL (its old plant) in 2006. It has been continually focusing on constructing a production base striving for excellence.
SDG spent NTD 4 billion to build MEAN WELL Smart Park (the new plant) occupying an area of 60,000 m2and a gross floor area of 100,000 m2 along with a total of 1,000 employees. Constructing such a large facility has shown the combined efforts contributed by SDG Group, its suppliers, contractors, distributors and business partners to expand the next-gen "SDG industry value network".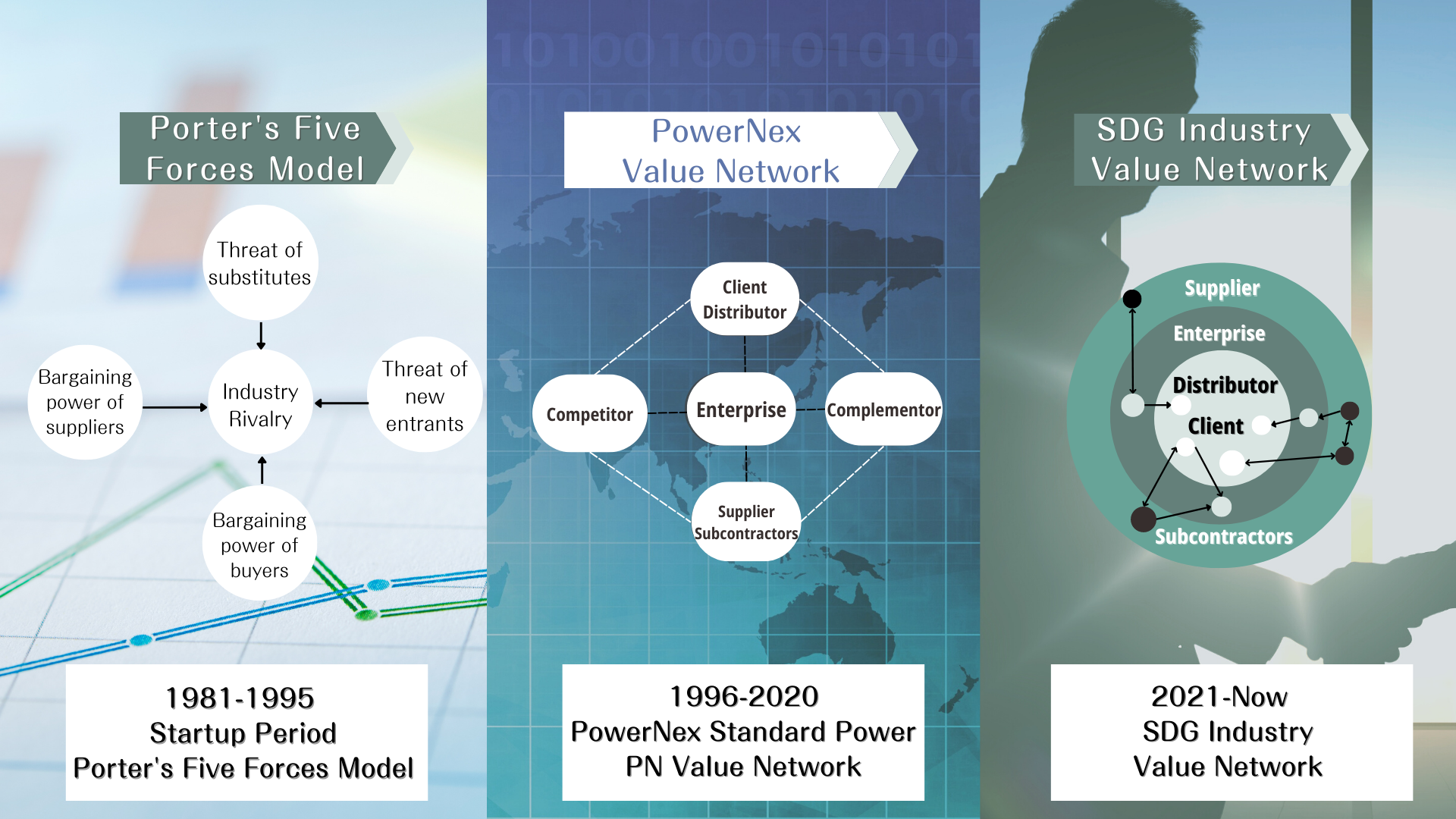 SDG Group has cooperated with reliable partners to create the SDG Industry Value Network, aiming to build a sustainable market economy where resources and future missions can be shared.
Combining concepts of energy conservation, green energy and smart technology with automation, standardization and internationalization, MEAN WELL established a sustainable development base capable of visual management for its Powered by MEAN WELL (PBM) products
The smart park in Suzhou comprises five areas, namely the Research and Development Building, Manufacturing Plant A, Manufacturing Plant B, Logistics Building, and Living Building, allowing SDG Group to comprehensively integrate its expertise and profitability regarding research, development and design, warehousing logistics, automated manufacturing, assembly and testing, marketing and after-sales service. The park also comes with a safety certification system meets international standards and EMC (electromagnetic compatibility) lab—which is rare in the power supply industry—giving SDG Group influence over its competitors concerning product certification and real-time service provision.
MEAN WELL Smart Park was established based on the concept of combining "energy conservation, green energy and smart technology" with "automation, standardization and internationalization". Moreover, SDG Group has been collaborating closely with its ESG (environmental, social and governance) partners, enabling the park to become the optimal place for product innovation and solution creation, the world's largest production base of standard power supplies and an exhibition platform of relevant solutions.
The inauguration ceremony started with a show called "Wake the Lion, Dot the Eyes", signifying wishes for business prosperity and success. Next, the corporate video "Heading to the Future" was played, introducing the company's major goals such as the development of SDG Industry Value Network, localization strategies for different regions worldwide, automated production capacity and green energy products.
After Mr Jerry Lin, the SDG Group founder, pressed the START button during the flag-raising ceremony, two flags titled "The Power of Reliable Partners" and "The Power of Striving for Excellence" were slowly raised. The moment symbolized that SDG Group, thanks to its four-decade partnership with trustworthy businesses, is heading towards a new chapter where it aims to "advance with the times, embrace innovation all the time, strive for excellence and scale new heights".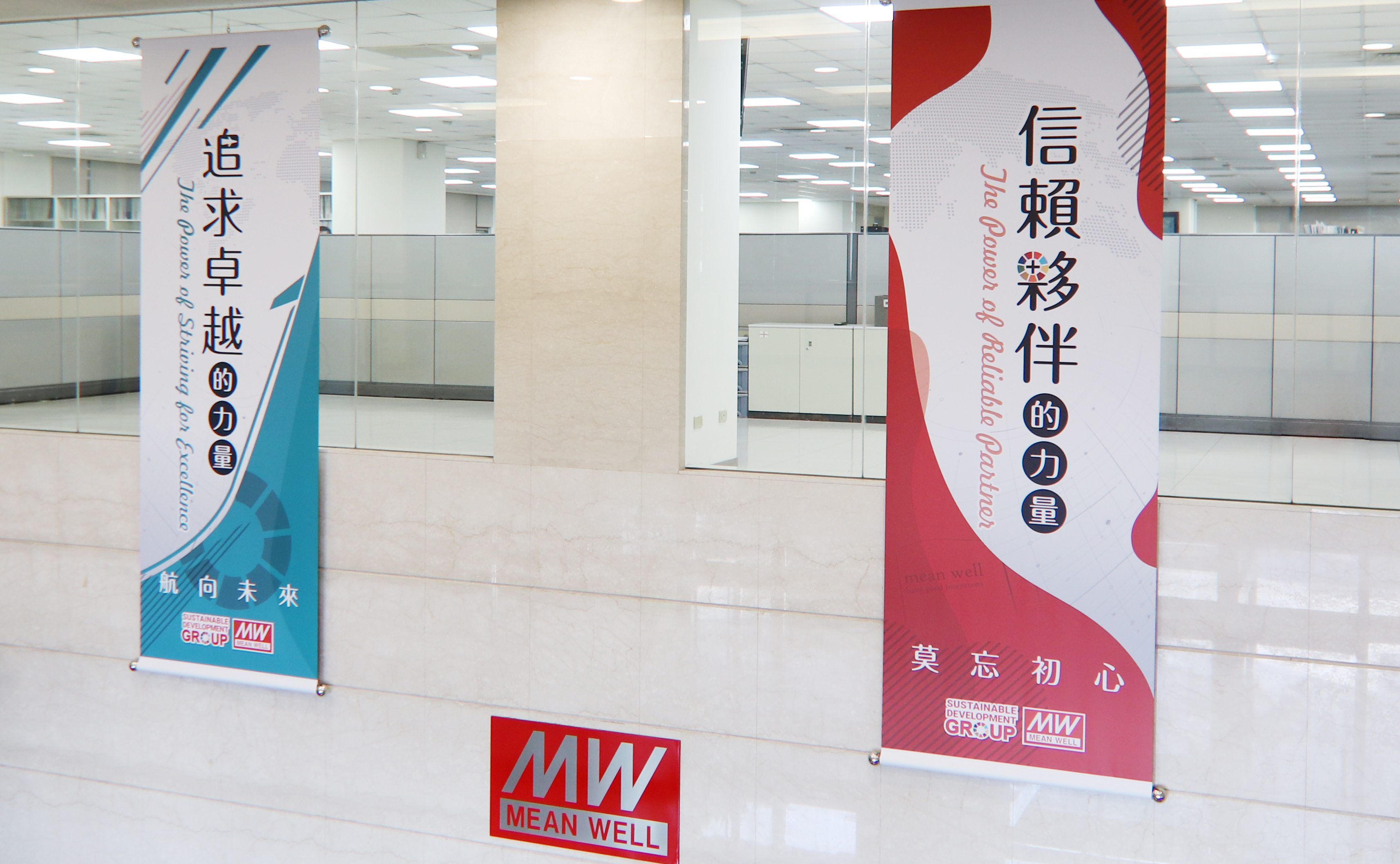 Two flags with slogans of "The Power of Reliable Partners" and "The Power of Striving for Excellence" are slowly raised, signifying that SDG Group is heading towards the new milestone target of sustainable development.
The ceremony ended with the launch of a landscaping pond nearby the stele inscribed with "Long-term Thinking, Sustainable Development" and guests starting to visit the park. The guests could have a chance to appreciate the next-gen power management system along with IoT, building automation and standard communication technologies. The park also features various products designed by SDG Group's end-market partners from communications, security control and environmental protection sectors through the Powered by MEAN WELL (PBM) alliance, including subsystems of smart lighting, HVAC, environmental monitoring and access control. These technologies demonstrate the park's ability to incorporate different information into a visual, controllable and manageable platform.
Instead of Outshining Others,  MEAN WELL Focuses on Building an "SDG Alliance" with Like-Minded ESG Advocates
Jerry Lin indicated that as Suzhou MEAN WELL Smart Park is opened, SDG Group will strive to establish an SDG industry value network by regarding Suzhou as a base for sustainable development. The company aims to cooperate with more than 100 ESG-oriented enterprises by 2030.
Concerning business goals, Alex Tsai, Greater China CEO of MEAN WELL, revealed that the group aims to generate USD 2 billion in revenue by 2024, with USD 5 billion being its long-term goal by 2030. Powered by strong partnerships, dedication to excellence and sustainable development vision, SDG has confidence in achieving the said goals by working with its suppliers, contractors and distributors, ultimately expanding the entire industry value network.
In addition to being the world's top manufacturer of standard power supply products, Alan Liu, general manager at MEAN WELL Suzhou and director at SHARE WELL, added SHARE WELL aims to become a leading green energy enterprise in China, generate RMB 2 billion in revenue by 2025 and prepare for pre-listing tutoring.
In the coming years, MEAN WELL will continue focusing on developing its power supply business, while PowerNex will center on integrating supply chain resources related to the power supply and power electronic component industries. SHARE WELL dedicates itself to developing investment partnerships in the Chinese power supply market, striving for service development in ten areas, manufacturing technology, warehousing logistics, building intelligence, green energy technology, automation equipment, SMT, magnetic components, stamping technology, wire technology and certification labs. In this way, the three firms can largely gain complementary strengths.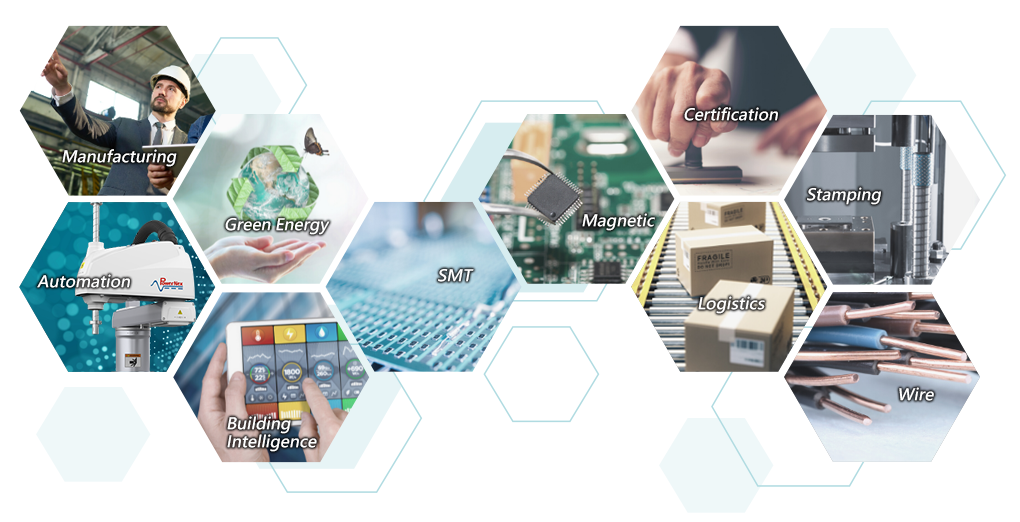 SHARE WELL mainly focuses on the Chinese market and specializes in integrating upstream and downstream suppliers throughout the entire power supply industry, aiming to facilitate resource sharing and co-create the future.
Regarding product innovation and development, SDG Group will propose eco-friendly and smart solutions for numerous products from standard power supplies, electronic loads, controllers to energy recycling burn-in systems. Meanwhile, the company has been striving to develop three-phase power supplies as well as power supply solutions for 5G telecommunication and 3+N systems. To implement localization strategies for different markets worldwide, SDG Group launched the BRlK JAMP KTV program, whereby it establishing factories, warehouses, and value-added service centers across 11 countries including India, Philippines and Vietnam.
SDG Group also offers an app called SDG Share+ to connect more than 100 ESG companies and establish a resource sharing mechanism, ultimately building a sustainable economy enabling profit and information sharing. "SDG Group has no intention to become the 'guardian' of a country. Instead, we just want to create an 'SDG alliance' with reliable partners worldwide in response to an ever-changing global market and create a sustainable future together," said Lin expectantly.